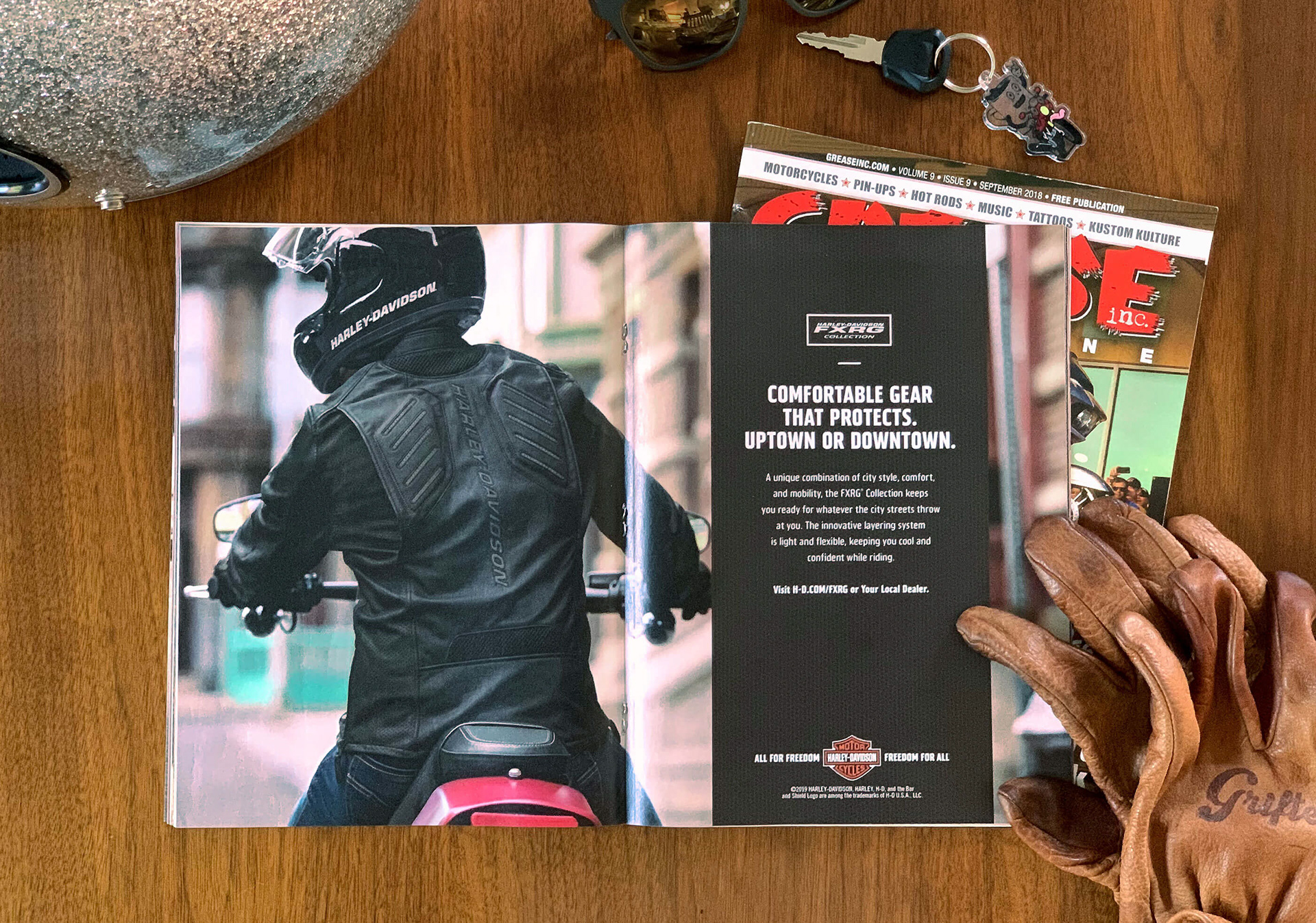 HARLEY-DAVIDSON
PRINT Campaign
Print ad campaign for several of Harley-Davidson's key clothing lines.
Creative Director:
John Wolfarth
Senior Art Director/Designer:
Cat Bergen
Copywriter:
 Wilsynn Wheat
Harley-Davidson wanted a new look and feel for their spring apparel launch of several key collections: Garage, FXRG, and FXRG All-Weather. We created a visual campaign that layered textures from the clothing lines with captivating images of riders in the moment, thereby establishing a sense of feeling with the consumer while telling a deeper story of the product. The campaign appeared in several widely-viewed motorcycle enthusiast publications, including  Iron and Air, American Moto, Rider, and HOG.