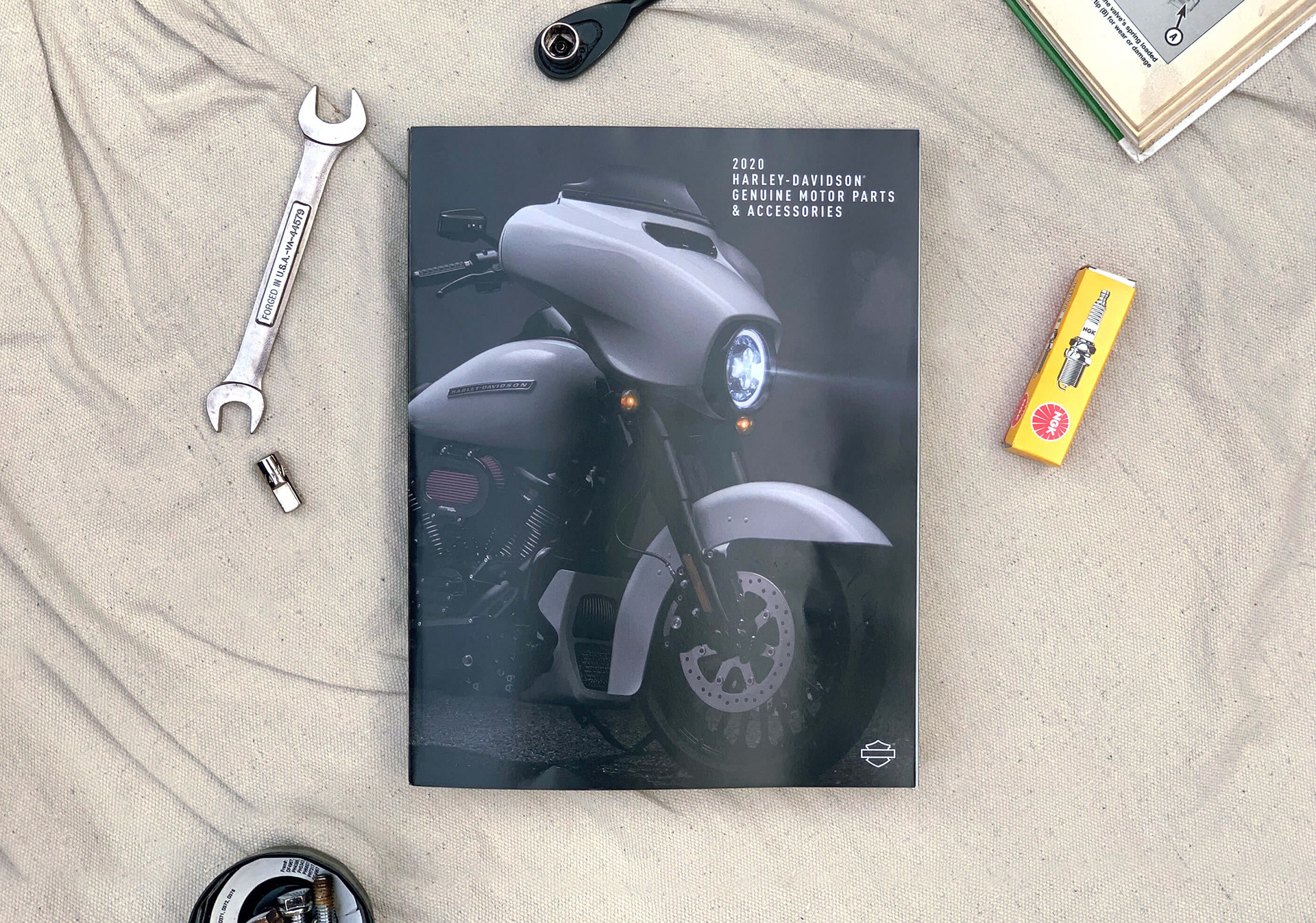 Harl

ey-Da

vidson P&A
Spring Photography
Seasonal Product and Accessories photography used across mediums, such as the brand's website, product catalog, direct mail promotions, as well as social and digital media campaigns.
Creative Director:
Jeff Vermeersch
Senior Art Director:
Cat Bergen
Senior Art Director:
Eric Shrouder
Photographers:
 Kevin Netz, Tyler Gourley
For the 2019 spring photoshoot, the Harley-Davidson Product & Accessories team wanted to attract a younger demographic, and based on our strategic advice, sought to push the boundaries of how they normally shot their product. Our proposed direction was to create dynamic visuals using light, shadow, and textures which all helped to simplify the backgrounds and draw focus to the product. In turn, we sought to select and curate scenes that were targeted specifically for each bike. Overall, we shot over 40 bikes at 32 different locations in a matter of 10 days. The result was imagery that pushed the "usual" boundaries of P&A photography to include talent, as well as light and camera angles that were extreme—sometimes even obscuring the product—which all sought to successfully attract a new, younger breed of bikers.